The Best in Del Mar Sprinkler Repair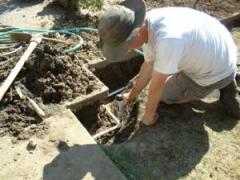 Is your yard in need of assistance? Are you trying to sell your home? If you answered yes to these questions you may consider having a sprinkler system installed. A sprinkler system is a great investment. Appearance is everything when it comes to selling your home at market value, a lush green landscape with gorgeous flowers and plants will only increase your home's value. There is also the convenience of having your landscape automatically watered. You can quit dragging the hose across your lawn. A sprinkler system will also conserve water and save you money, because it delivers the exact amount of water your plants, trees, grass and garden need to continue growing in tip-top shape. With the help of Del Mar Sprinkler Repair you should be able to keep costs to a minimum while ensuring the best system for your personal or commercial land.
Our Irrigation Contractors Service All Kinds of Systems
There are three main types of sprinkler systems; these include the spray head, drip, and rotating sprinkler. The spray head sprinkler is normally used on flat land that absorbs water quickly. It sprays quite a bit of water but only on a relatively small area. This type of sprinkler pops up when it's in use and retracts back into the ground when the system is shut off. The drip sprinkler is used frequently in greenhouses and small areas such as a flower beds. This sprinkler drips water on the appropriate areas as needed. It is very economical and environmentally friendly for those of you who believe in going green. Rotating sprinklers shoot out a large stream of water and is used to water larger areas. Its head moves around in a full circle.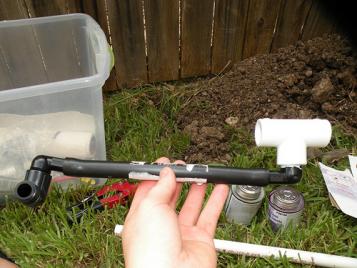 We here at Del Mar Sprinkler Repair can help you decide which type of system will be most beneficial for you.. Our trained, certified professionals will design and install the most cost-effective and efficient irrigation system possible to fit your landscapes needs. We carry the best equipment around and pay a lot of attention to sprinkler patterns and back flow. We will take a complete assessment of your soil conditions, and which part of your lawn gets the most shade and sun. After careful installation of your system our irrigation experts will program your controller and explain how the system works. If you need to change the programmed watering schedule, we show you how to do this on your own. We are located at 1505 Camino Del Mar Rd. Del Mar, CA 92014. Give our sprinkler repair contractors a call today.
We Also Handle Drip Irrigation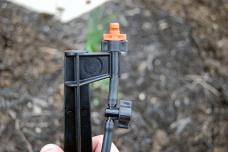 Do you want to lower your bill and set up automated watering for your potted plants, at the same time? Drip irrigation is the answer! We can typically evaluate your watering needs and install a small drip irrigation system on the same day, which can start lowering your water bill immediately. To learn more, or to schedule your on-site evaluation, call our Del Mar irrigation team today.